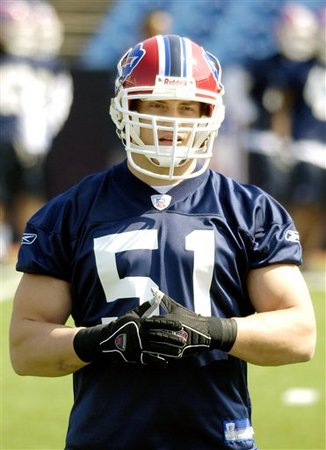 Just when you thought it couldn't get worse for the Buffalo Bills after a 38-7 loss in Foxboro yesterday, the Bills have lost 2 more starters due to injury. JP Losman the Bills starting but yet ineffective quarterback who went down on the team's first drive yesterday, has been diagnosed with a sprained knee that will keep him out a couple of weeks.
The injury that might have broken the spirit of the Bills defense has to be the broken forearm of rookie LB Paul Posluszny which could knock him out for the rest of the season. Usually it's an 8 week turnaround on an injury of that severity but Coach Jauron might shut it down for the rookie.
Posluszny joined defensive teammates Ko Simpson, Jason Webster, Keith Ellison, Coy Wire, Terrence McGee and Ryan Denney on the sidelines.